Fresh Innovations
Packaging
In addition to having pioneered innovative packaging, SunFed has pursued innovative techniques to extend shelf life, such as StePac's Xtend® brand "modified atmosphere packaging" for fresh beans and squash, and bell peppers and cucumbers from our greenhouses.
Facility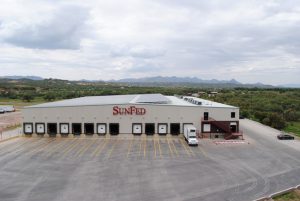 We are no longer the same company that started nearly 20 years ago in a 12'x16′ office space; and our energy needs have changed as well. [51 Kipper St] Our home offices and two cold storage facilities are found on the SunFed campus in Rio Rico, AZ. With a combined refrigerated space of approximately 65,000 sq. ft., we needed to do something to offset our environmental impact. In 2011, we began researching our options for an alternative energy solution. Finally settling on photo-voltaic solar in July of 2013, we commissioned the largest commercial solar project in southern Arizona (418 Kw) on the roof of our main distribution facility. A second, smaller solar array (161 Kw) was commissioned on the roof of our secondary distribution facility in October of 2013. Between the two installations we are able to offset nearly 85% of our total energy consumption.
Our world-class facility allows us to handle our products with exacting care – managing temperature, humidity and atmosphere.
Sustainability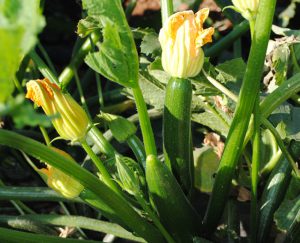 Our natural resources are precious and finite. This simple concept leads to the understanding that what we do with our resources today has a direct impact on the world we leave for our children and our children's children. Sustainability comes in many practices that cumulatively impact our future. One area in need of more sustainable practices is perishable foods. It is estimated that between 30% and 40% of perishables are lost globally to waste. Estimates are that the world population will top 8 billion people by 2025 and 9 billion by 2045. With so many mouths to feed it is essential that we do as much as possible with the fewest resources possible.
Sustainability in Practice
Packaging Materials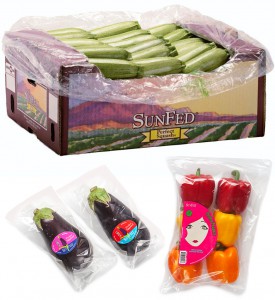 SunFed began a relationship with the Israeli company StePac in the year 2000. Working together, we adopted their breakthrough films for fresh produce in the form of modified atmosphere/modified humidity (MA/MH) bags. We worked to find and perfect the optimal film combinations for each product. With this technology, we were able to almost eliminate shrink (or waste). These practices are in the process of being adopted by the fresh produce industry as a whole, a change that will ultimately result in cumulative food savings calculated in the billions. An important additional benefit: The technology is not just good for the environment but good for produce lovers as well. It keeps fresh produce in the perfect environment right up until the moment it is placed on store shelves, providing consumers with fruits and vegetables with maximum radiant freshness.
Shipping
It used to be common practice to maintain freshness in certain types of produce using ice on top of pallets. In order to insure the integrity of cartons, they were coated with cascades of wax. As SunFed introduced the MA/MH packaging technology, the need for both ice and waxing of the boxes became obsolete. This provided us with two huge steps toward sustainability. On the front end we were able to eliminate the use of the petroleum-based wax as well as the water needed to make the ice used in transport! An additional benefit was that our packaging was then 100% recyclable!
Farming Practices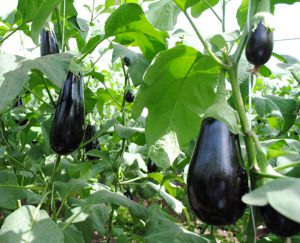 In the late 1990's, with the help of Carlos Bernal, a well-respected agronomist and pioneer of organic agriculture, we began taking steps toward making our growing operations sustainable. We worked together to implement integrated pest-management programs, a proactive approach to eliminate chemical pesticides and fertilizers. Apart from eliminating chemical inputs, we provided a healthier environment for our workers and surrounding neighborhoods. Taking our integrated pest management techniques one step further, SunFed began a certified-organic growing program in 2009 with a small block of zucchini. Since then we have grown our total organic production to 550 acres. We now carry all our products lines in both conventional and certified organic.
Facility
We have replaced all older, less energy efficient fluorescent light bulbs with higher-efficiency LED bulbs. These bulbs not only use less energy, but create very little heat in the warehouse, lowering our need for additional cooling. Along with the LED bulbs, we have been adding motion sensors for the less-traveled areas of the facility. This ensures that the lights are only on when necessary, and off when they're not.